Origins of Kumiko
Kumiko originated as a unique Japanese artform in the 8th Century during the Asuka period.
The traditional wood used in Kumiko is Akita Cedar or Kiso Cypress, which is long lasting, durable and bright in colour.
The Best Wood To Use
Nowadays it is advisable to start with basswood, which has small pores, no grain lines. pares easily and is consistent in colour. It is also comparatively soft, which allows you to achieve a tight fit when assembling the pieces.
Assembling Kumiko
The wooden pieces, which are traditionally cut by hand to an accuracy of 0.1 mm. are arranged with meticulous care. They are interconnected, without the use of glue or nails, but relying on equally dispersed pressure for their strength.
Hundreds of identical blocks are joined together to create a complete panel, which forms a screen or a Shoji door.
Today Kumito panels are assembled using mass production methods. as demonstrated by Shiraiski M
okki.
in his video called The Art Of Wood Setting

Selection Of Kumiko Patterns
Although any geometric pattern can be used in Kumito artwork, there are around 200 patterns found in screens nowadays. Here are a few of the most popular patterns……..
---
Each pattern represents
a different aspect of Japanese culture……
Goma

 
This pattern resembles a sesame seed pod, which was initially considered to be good for your health when it arrived in Japan in the 6th Century. The design was used on the ceremonial robes of samurai.
Seigaiha    
The waves in this design resemble the opening of a fan which is considered to be auspicious. This association has led to the design being very popular. 
Shokko
This design is associated with having a happy marriage and longevity. It is often seen in hotels and at wedding ceremonies.
Sakura 
Depicts the blossom of the cherry tree where the rice deity resides. It is believed that the amount of blossom determines how productive the rice harvest will be.
Books on Kumiko
Here are two books on Kumiko which are available from Amazon….

---
Des King, whose first book is illustrated above, has followed it with a whole series of books.
Starting out making Kumiko
The book shown above, 'The Art of Kumiko' shows you how to create your own kumiko art. There are cutting diagrams for several original decorative wall panels with step by step instructions on how to create them. You are shown how to use both modern woodwork equipment and hand tools.
Finally it shows you how to apply your completed artwork to furniture and framed panels.
If you have access to the Fine Woodworking magazine, then Article 259 by John Pekovich explains his method for Kumiko in detail.
The jigs, which John uses to pare the pieces, will improve the quality of your work, as well as saving a lot of time.
There is a video called How To Make Kumiko By Hand 

which is also well worth watching.
The Tools That You Need
If you are buying pre-cut stock. then you will only need a hacksaw, a chisel and some guide blocks.
However, if you are preparing your own stock, then a jointer, handsaw, planer and tablesaw will be required. 
You will also need guide blocks, which will enable you to pare the angles on the ends of the infill pieces.
A Kumiko starter kit and guide blocks are available from Etsy, who also sell completed artwork……just click on the images below.
---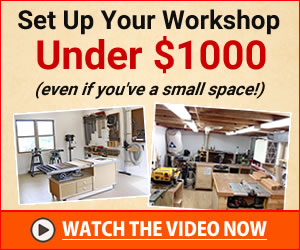 ---
Examples of Completed Projects
Here are some Kumiko artefacts you
can make….
---
You may be interested in other posts I have written…..
Quality Wellness Products at Affordable Prices
Also An Outstanding Business Opportunity 
at