I have selected a wide range products you can make without a large workshop and with minimal experience or equipment.
What's more these suggestions not only make great presents, but also save you lots of money.
In The Home
This is a straightforward project if you can find a real barrel.
---
This is a cheeseboard which has been personalised as a wedding gift.
You can refer to
this post
to learn how to cut the letters,
This board has been made from an olive tree which has reached the end of its productive life and has been replaced by a young sapling.
It's a powerful selling point to say that the wood has been sourced from sustainable timber.
---
This is a great way of displaying indoor plants or

all kinds of knick-knacks.
You could get hold of an old ladder and attach a shelf to each rung, or make a completely new display ladder.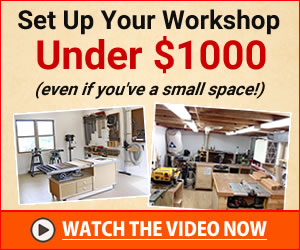 In The Garden
Bird boxes are the classic project for novice woodworkers.
If you are making the box as a gift, then it's well worth taking time with the decoration.
Here is an article
which shows you how to make a bird box.
---
There are lots of homeless bugs around nowadays. Many of those cosy cracks in buildings are being filled up or destroyed.
Building a bug hotel enables you to recycle materials and
provides luxurious accommodation for a host of creepie crawlies.
This article
shows you how to make a bug hotel in great detail……there's even a video that goes with it.
---
Planters are a great way to brighten up your garden. Your planter can be made to fit in with your overall garden design.
This photo illustrates how you can incorporate a seat between two planters.
This article
lists the materials required and shows you how to make any shape of planter.
In The Nursery
Every little girl loves a dolls house.
This modular house can be taken apart and re-erected in all kinds of configurations.
You can find plans, materials list and instructions on

Ana White's blog

…..

just scroll down to find the details.
---
Making your own jigsaw puzzles can be a bit fiddlely, but well worthwhile, especially if you personalise them.
You could use a picture of a family pet or relative.
This article
shows you how it's done.
---
If you fancy building something a little more ambitious then why not have a go at this front end loader.
You will find plans for it at
Toys and Joys
along with many other types of vehicles.
---
In The Games Room

The traditional game of solitaire is always popular.
It's not too difficult to make, just follow the instructions at

Get Woodworking

.
---
This lovely reproduction antique chessboard is made from rosewood and holly.
The craftsman in
this video
demonstrates how to make two, end grain, chess boards with a 3″ frame. The wood is walnut and ash.
---
Darts…..another perennial favourite.
This project shows you how to make a dart board cabinet using pallets.
Here are

the step by step instructions.

In The Office
This wall clock feels as though its come straight out of the local forest.
It is very cheap and straightforward to make.
---
This rack, which is made from oak, will enhance your office or home.
It can be made with simple woodworking tools, although the guy who demonstrates how it is made in

this video

,

has some serious kit.
---
This serving tray, which is made from rough sawn oak, measures 19″ x 13″. The long side is 11/2″ high and the ends 33/4″.
You can find full instructions

here

.
Request our monthly newsletter and occasional emails
You may like to look at a couple of my other posts….