Whiskey Barrel Furniture

[ez-toc]
Whiskey Barrel Furniture…..unique, robust and practical
Whiskey barrel projects encompass a huge range of useful items from chandeliers to wine coolers and armchairs to wine racks.
The barrels have been made by skilled coopers out of seasoned oak, so they are extremely durable.
Quality Wellness Products at Affordable Prices
Also An Outstanding Business Opportunity 
at

Sourcing Second Hand Barrels
Look online for old bourbon barrels, or contact your local winery, distillery, or brewery. They just might be willing to sell you one!
Dimensions of Barrels (Celtic Timber)

40 Gallon… Height – 880mm End dia. 550mm


55 Gallon… Height – 1020mm End dia. 550mm Traditional hogshead

55 Gallon… Height – 880mm   End dia. 625mm Dumpy

120 Gallon… Height 1320mm End dia. 625mm Butt
There are plenty of ways to use oak barrels, either by keeping the casks intact or deconstructing them. The wooden staves and metal hoops can be used to create something completely unique.
After searching for the most innovative designs, here is my choice for the top 15 whiskey barrel furniture ideas……
Barrel Table
You can use glass or wood for the table top or make a larger table by supporting the top with two barrels.
The space under the glass can be decorated wth wine corks, beer bottle tops, wine labels….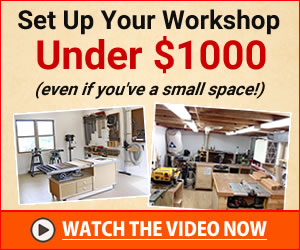 Bedside Tables
One whiskey barrel will make a pair of matching bedside tables. You could cut a hole in the side of the barrel and install a shelf for the storage of medicines, books and much more….
Barrel Cooler
This barrel has been prepared with loving care.The hoops have been polished and the barrel has been stained tp make it a striking feature for any home or restaurant. Another example of the versatility of whiskey barrel furniture.
Barrel Bar
How appropriate to turn a whisky barrel into a bar to serve drinks from. The shelf is probably made from the top of the same barrel.
Rocking Chair
You will have to deconstruct a barrel to make this rocking chair.
Adirondack Style Chair
This style of chair, which was created by Thomas Lee in 1903, gets its name from the Adironback Mountains in the North of New York State.
Wall Art
This colourful piece has been made from barrel staves framed by a barrel hoop.
Chandelier
You may think of a chandelier as a multitude of twinkling glass facets. However this design has a much more rustic look, which makes it ideal for a farmhouse kitchen.
Outdoor Chair
This is my favourite chair…..such a robust, simple design. You can probably source all of the staves required from just one barrel.
Chairs and a Table
Just two barrels will enable you to create this innovative outdoor table and chairs.
Wine

Rack
This wine rack, which would enhance the appearance of any restaurant or bistro, can hold around 80 bottles.
Bourbon Armchair
What a splendid tub chair. The patina and markings on the timber tell the story of the wood's life before it became a chair.
I have came across a video on YouTube which shows you how to make a similar type of chair.
Barrel Clock
This barrel top clock has great character. I bet it could tell a few stories as well as the time!
Wine Barrel Bench
This bench has been made from thoroughly sanded and stained staves……last a life time.
I hope you enjoyed my selection of whiskey barrel furniture…. perhaps it will inspire you to make a piece for yourself!
If you are interested in reading more of my posts on woodworking take a look at my
Home Page.
Quality Wellness Products at Affordable Prices
Also An Outstanding Business Opportunity 
at