Wildlife Homes for Endangered Animals and Birds
Many of our favourite animals and birds are under pressure through loss of their natural habitat or the depletion of the creatures they feed on.
We can help their fight for survival by providing them with suitable homes. In this article I have outlined ways to build  wildlife homes for hedgehogs, tits, bugs, doves, barn owls and bats.
Quality Wellness Products at Affordable Prices
Also An Outstanding Business Opportunity 
at

Hedgehog House
The home of hedgehogs is at the bottom of hedgerows (surprise, surprise!), under fallen logs or in scrubland, particularly where you find brambles.

Make sure you use untreated, unpainted, timber……..larch, Douglas fir or cedar are ideal…… for your hedgehog house.

Don't nail down the lid as you will want to clean out the house in March or early April.
Here are the plans for a house courtesy of Hedgehog Street
Hedgehogs are very dear to our hearts. We're so lucky that they visit us every night from the third week of March to mid November.
Making A Hedgehog House
Bird Boxes
There are so many bird house designs to choose from ranging from palatial,,,,
to colourful…
to the simply mundane
---
To review a huge range of bird houses visit……

Here is a plan for a simple bird house………
A 6 foot long by 1″ x 6″ cedar fence board was used to build this house. The entrance hole is 11/2″ diameter and it was assembled using 11/2″ galvanised finish nails.
---
Wildlife Home for Bugs

Bugs are important to the health of your garden…..
Ladybirds and lace wings love to eat the aphids who are destroying your plants

Bees pollinate your flowers and blossom ensuring a bountiful crop of fruit and vegetables

There are a huge number of ground beetles, who feast on slugs, snails and maggots
So it makes sense to encourage them to live in your garden. How can you do that….by making a bug hotel of course!
For the frame of your hotel you could upcycle old book shelves…..
Now you have to collect the nesting materials for your resident bugs….
Pack your hotel with bamboo sticks, hollow plant stems. blocks of wood with holes drilled at least 6″ deep, straw, leaves, the odd brick, pine cones…
Dovecotes
In medieval times pigeons and doves were highly prized as sources of meat and eggs, manure and their feathers filled mattresses, pillows and cushions.
Many large country houses and monastries had impressive stone dovecotes like this one at Garway in Herefordshire.
Today wooden, post mounted dovecotes are an impressive addition to any garden.
---
You will find comprehensive plans and step by step instructions to build your own dovecote at dovecoteplans.com
---
Barn Owl House
The population of barn owls in the UK has declined significantly since the Second World War. There are a couple of reasons for this.
---
Firstly the depletion of small mammals on farmland due to the use of pesticides and intensive farming.Hopefully this lack of food will be reversed by the Goverment's Environmental Land Management Scheme (ELMS). which will be rolled out shortly.

Secondly, the lack of suitable roosting sites as barns are converted into dwellings.  This problem can be addressed to some extent by installing roosting boxes.
Use 9mm ply and 50mm x 25mm battens for your box, which should be made to the dimensions shown below. (with thanks to The Barn Owl Trust UK)
The 450mm drop from the entrance hole to the base of the box is extremely important. It prevents owlets leaving the box too early and being predated or injuring themselves by falling from the box.
There is a lot of useful information on the
Barn Owl Trust website
about erecting a box and different types of wildlife homes…..outside, inside and pole mounted.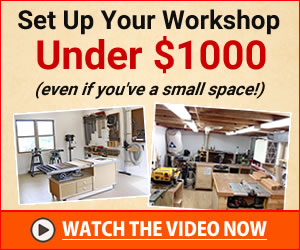 Bat Boxes

A favourite place for bats to roost is in the roof space of domestic dwellings. Nowadays houses are so well sealed to prevent heat loss that it is difficult for bats to gain access to their customary haunts.
So you are doing them a huge favour by installing a bat box where they can sleep during the day and raise their pups.
Use 20mm thick, rough sawn, untreated timber which they can easily grip on to. Make the joints really tight to exclude draughts.
You can cut horizontal grooves in the back plate to help your bat clamber into his cosy home. you could make the box wider and divide it into two, so a mating couple can keep themselves company!
Enjoy making your wildlife homes.
Other posts you may be interested in if you liked wildlife homes……
Quality Wellness Products at Affordable Prices
Also An Outstanding Business Opportunity 
at