Wooden Christmas Trees
Wooden Christmas Trees Which Use Recycled Materials

Here are lots of ideas for wooden Christmas Trees you can make at home. I have not included detailed instructions, just the basics, as I'm sure you can design them yourself now that you
have seen the concept.
If you want to buy a Christmas Tree with real character look no further than Etsy.
Here's a selection of the best Christmas trees I could find. Just click on the tree you are interested in to view full details.
---
The Shelf Tree
The basic dimensions are…..
Overall height  32″
6″ between shelves
21″ wide at bottom
Made out of 3″ x 1″ or 4″ x 1″
A ply back gives more stability
---
The Dowel Tree
All you need is two diameters of dowel and a circular ply base.
Great for displaying your beautiful ornaments.
Could be further enhanced with a string of lights.
Easy to dismantle and bring back to life next year.
---
Trio Of Wooden Christmas Trees

Three trees for the price of one!
Depending on the height you make the trees, you could use timber from recycled pallets, however 4″ wide timber may look better for taller trees.
---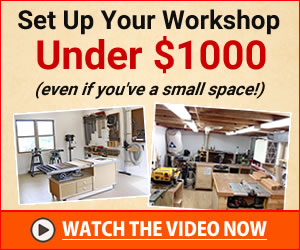 ---
Tree of Ornaments
There could not be an easier tree to make.
Sand the pallet and stain it. Minmax dark walnut
Paint the tree….white acrylic
Screw in tiny cup hooks to hang the ornaments on
The Pallet Tree
Upcycle a timber pallet.
Sand and stain it
Paint green tree.
Decorate with pom poms
---
---
Wooden Slice Trees
3 bags of slices from Hobby Lobby make 2 trees
---
The Midnight Tree
Cut out the shape of the tree from ply;
Cover with black fabric….no needles with this tree!
Decorate with ornaments and lights
---
Chalk Board Wooden Christmas Trees
4″ square timber, 2 x 7″ and 1 x 10″ high
White chalk paint roughed up with sandpaper
Design your own trees
Wood Block Tree
Out of 2″ square timber cut the following lengths……. 2″. 3″. 4″. 6″. 7″, 9″ and 10″
Paint with white chalkboard paint and sand
Use gold vinyl letters
---
Recycled Pallet Tree
Bottom board 28″ long. Height 38″
9 x 4″ deep boards.
Each board 4″ shorter than the last
Use chalkboard paint
Make simple stand
---
Palette Tree With Shelves
This is a variation on the usual pallet tree as it has small shelves to put your Christmas ornaments on.
Yuo can also stain square blocks and decorate with snowflakes.
---
Snowman Pallet
I know it's not a Christmas tree, but I couldn't resist this snowman!
Sand a pallet and paint background with a black/grey paint.
Then paint the snowman with white chalkboard paint.
Daub the white paint with hessian so that the background colour comes through.
---
---
Trees With Strings Of Lights
There is a video which shows you how to make these attractive trees.
Copy and paste this link in your browser
https://www.pinterest.ca/pin/571886852685069925/
---
Rustic Marquee Tree
Stain new sheet of plywood  (Minmax Dark Walnut)
After drawing outline with pencil, mask off with tape.
Paint tree with white acrylic.
Drill holes for lights. Position lights, securing cabling with tape to back of board.
Embellish with fabric covered candy canes, pine cones and greenery
I hope you enjoy making your wooden Christmas tree using recycled materials…..so much better than paying a lot for a living tree.
Request our monthly newsletter and occasional emails
You might like to read some of my other posts, which you will find on my Home Page