Introducing More Unusual Wood Crafts
Wood Crafts offer many interesting opportunities to pursue a new hobby or launch a small business.
Many of the wood crafts mentioned below have books written about them. I can only scratch the surface and point you in the direction of useful resources, like books, videos and posts.
Kinetic Art
Kinetic Art is 'art which depends on motion for its effects',
so all kinds of materials can be used for kinetic art not just wood.
You must view a piece of kinetic art in action in order to appreciate the skill required to create such a complicated artefact.
Movement also adds another dimension to the attractiveness of the artwork.
Sculptures are powered by the controlled release of a spring, which is wound up by a mechanical mechanism.
A leading designer in this field is David C Roy, whose website can be found

here

. Click on

this link

to see his Boomerang kinetic sculpture in action.

If you want to explore this artform further you can purchase digital plans from Derek Hugger on his site https://derekhugger.com
---
Traditional Wooden Automata
Although closely associated with modern Kinetic Art, Automata or Mechanical Toys dates back thousands of years to the Greeks.
They were obsessed with making models of automated people through the use of cams, ratchets, gears and cranks.
Thousands of years later, Leonardo de Vinci made an automated lion to impress King Louis XII. It bared its chest to reveal the fleur-de-lis of France.
Nowadays it's an attractive hobby for the mechanically minded, as well as being an excellent teaching resource.
Robert Adams has written two digital ebooks…..'How To Design And Make Simple Automata' and 'How To Design and Make Automata', which can be downloaded from his website,

Automata and Mechanical Toys

, for a small fee.

You can view an example of what can be achieved by visiting
Catch Me If You Can
created by Stuart King.
My review of books dedicated to automata can be found

here

.

Driftwood Art
Driftwood brings happy memories of beach life into your home. Here are the steps to create a simple driftwood work of art……
Where is your creation going to go?……on the wall…..on a dresser. This will decide the size and shape of your artefact.


Research ideas.

Pinterest

is an excellent source of inspiration.

Collect the materials. If you live near the coast and enjoy walking, then your raw materials are on your doorstep.


Clean your driftwood. Soak in diluted bleach and allow to dry.

Construct your creation

You may feel it needs enhancing by adding lights or highlighting with paint. Natural, bleached driftwood does not require enhancement.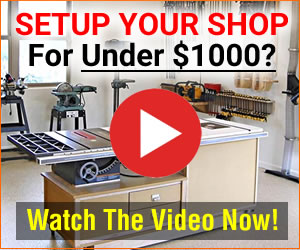 Shabby Chic Furniture
Shabby Chic furniture, which is characterised by cream, white or pastel shades, gained its inspiration from the rococo period of French and English gardens.
The furniture is distressed to make it appear old, whilst maintaining an air of elegance.
So how do you go about creating shabby chic furniture from

an upcycled piece of furniture? It only takes four easy steps….
Remove the existing finish.

A waxed surface can be removed using white spirit or turps on a wire wool pad. Paint or varnish may need a proprietary remover to shift it.

Apply the first coat of paint.

Use coloured, water based, acrylic paint. Apply the first layer and allow time to dry completely before sanding it gently with 180 grit sandpaper.

Prepare for the distressing of the wood.

Apply streaks of clear furniture wax to the areas which are to look distressed using a cloth or paintbrush. Paint everything with a second layer of acrylic paint of a different shade to the first.
Carry out the distressing.
Once the second layer has dried, wipe the furniture with a soft cotton cloth, which removes the top layer over the waxed area leaving a distressed effect.
Japanese Carpentry
Japanese Carpentry techniques, dating back over 1000 years, enable craftsmen to construct wooden buildings and furniture without using screws or nails.
The secret of Japanese Carpentry is the way in which pieces of wood are connected by a series of interlocking joints.
In Europe a house is designed by an architect and constructed by a builder,
whereas in Japan, years ago, a building was designed and built by a carpenter.
If you want to learn more about Japanese carpentry, you can purchase 'Japanese Joinery' by Kiyosi Seike through Amazon….
or
You can watch………..
---
Pyrography
The word pyrography derives from the Greek meaning 'writing with fire'.
A tool, like a soldering iron, is used to burn lines or create shading. If you apply the pen for longer it will form darker lines, thus giving depth to your picture.
You can enhance or personalise all kinds of household objects using pyrography.
Patterns and plain wooden boxes, spoons and signs are available from craft stores such as

Hobbycraft

in the UK.
A video which is well worth looking at is
Wood Burning Tutorial For Beginners
in which Hegla shows you how to create a bee using pyrography.
Welsh Love Spoons

Love spoons have been given as a token of affection in Wales since the 16th Century.
The
spoons are carved from a single piece of wood to demonstrate the skill of the wood carver.
Invariably it was the handle of the love spoon which was decorated, although over the years a panel sometimes replaced the handle. This would be decorated with piercing, fretwork or carving.
Other embellishments included chains, rings, swivels and balls within the handle, all of which being carved from a single block of wood.
It is a tradition that if a ball or balls are included in the design, each ball represents  a child which the man would like to father if his proposal of marriage is accepted.
---
Walking Sticks or Canes
Walking stick or canes have a fascinating history……
Walking canes became fashionable for the wealthy in around 1650. The sticks, which were made from molacca cane from Malaysia, had ivory handles. They replaced swords as a mark of wealth and power.


In the 1700s a cane became a fashion accessory with a gold or silver handle and decorated with tassels.

In the Victorian period a wealthy gentleman would have several canes…..rustic for the country, more sober for the office and a cane with a gold or silver handle for evening dining and going to the theatre.
Nowadays walking sticks are made from several different wood types, such as ash, elm or hazel and the handles are carved from
wood, rams horn or black buffalo horn.
Sadly there are only a few stickmakers still working full time in the UK. You can source stickmaking materials and accessories from

this site

 or purchase high quality sticks from Strathtay Sticks

Maybe you would like to try one of these wood crafts!