Tips On Starting A Woodworking Business
Woodworking products which are easy to make and sell well are reviewed in this post.
Here are a few things to remember when you are beginning your business as a new woodworker…..
Work within your capabilities to create a product you would be proud to have in your own home

Don't try to re-invent the wheel…..look at what other people are selling and adapt their ideas to create your own range

Only use materials of the highest quality


Just purchase tools  for the job in hand. You will soon build up a range of woodworking tools to deal with any eventuality.
Scroll down to the bottom of this article for further tips on starting a woodworking business.
Woodworking Projects
Here is a list of woodworking products you could start with, roughly graded from easy to more difficult.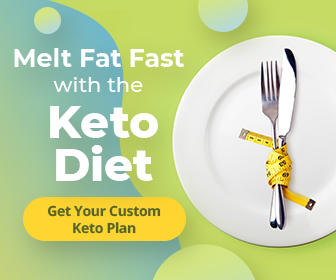 Coat Pegs

Source pegs which are a little different….
These are Victorian antique ceramic tipped pegs.
Offer them  in a range of lengths, number of hooks and finishes
---
Straight Shelving/Alcove Shelving

Made from upcycled scaffold boards
Available in a range of lengths and finishes
Alcove shelving is a particularly good seller as it has to made to fit the customer's alcove.
Note the type of bracket used for floating shelves.
---
Mirrors
Offer any size the customer requires in a wide range of wood finishes…. Dark Oak, Teak, English Oak, Rustic Pine, Walnut, Old Pine, Cherry, Jacobean and Stripped Pine are some suggestions.

---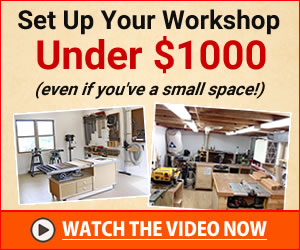 Radiator Shelves/Console Table

Hairpin legs, which are available from most large hardware stores, are used for this console table.
You will have to offer a range of lengths and heights for radiator shelves.
---
Shoe Storage
This shoe storage rack features a very useful design, having a padded seat, a drawer for the shoe polishes etc with space underneath for the shoes.
Probably best painted white to suit any decor.
---
Garden Planters
Use pressured treated FSC certified timber.
Line the box with polythene to prevent the timber from rotting.
Lift the planter off the ground with round, pad feet.
---

Towel/Blanket Racks
Made from a reclaimed, old pine, roof beam. and subjected to an ageing process.
Remember to use eco-friendly paints.
---
Barrel Chairs

The back and seat are made from the staves of the barrel.
You can read my post on oak barrel furniture here
There is also my Pinterest board

here
---

Pallet Garden Furniture
You can make all sorts of things with recycled pallets….just have a look at

this article
This love seat was made from four pallets in three hours.
---
Toy Boxes/Linen Chests
Karl Pope shows you how it was done in

a video

.
Note how he has personalised it with the first name of the child it was made for.
Dining Table

This table, with its hairpin legs, is probably the hardest in this collection for a novice to make.
This is partly due to the tools you will need to make a professional job……….. a circular saw, a sander and a lot of cramps.
The wood is upcycled scaffold boards.
---
Display Step Ladders
You could make this display ladder with steps rather than trays.
Stain and varnish the wood to make it resistant to water.
---
Marketing and Delivering Your Products
Marketing
If you are just starting your woodworking business you may be tempted to promote your products on sites like Etsy, Not On The High Street and Facebook Market Place/eBay.
However, initially, I would advise you to sell your products locally using a number of different methods….fliers, local publications, shop windows, business cards…..
There are several reasons for this approach…..
Minimal delivery costs without the risk of damaging the order.


Face to face contact with the customer to discuss their requirements and to measure up for their order will increase the chances of having a satisfied customer.

No fees payable to intermediaries

Train Your Hip Flexors…Your Body's Most Powerful Muscle
Sustainability
Customers favour eco-friendly products which use recycled timber.

Ensure you use FSC certified wood, which has been sourced from responsibly managed forests, where more trees are planted than cut down

Delivery
Many products on websites offer 'Free Delivery', which has to be factored into the cost of the item.
Products can be delayed or damaged in transit, which causes more hassle for yourself and poor relations with the customer.
Personalisation
Personalising the product for the customer shows that it is a one off, craft made, and not a mass produced item.
Just burning the recipient's initials into the wood using pyrography will often be sufficient.
You may like to read the following posts……