Forest Crafts Today

Forest crafts have gradually died out due to the introduction of mass production and the creation of new materials.
However the interest in forest crafts is flourishing through hobbyists enjoying craft courses and youngsters attending forest schools. 
This post introduces you to five forest crafts and points you in the direction of books, videos and courses where you can discover the history and skills of forest craft people.
Many of the descriptive words used by craftspeople are dying out, so I have tried to include some of these words in this post.
Hurdle Making
Hurdles are lightweight, woven panels, made chiefly of hazel or willow, which were used to pen sheep. They were particularly useful when sheep were being dipped or sheared. 
They were most prevalent on the Downs of Southern England where there was a shortage of stone to build walls. 
A panel of interwoven hazel rods is called wattle. The rods are grown on a 5 to 7 year rotation. A wattle hurdle, which is 6 foot long by 3.5 high, is woven around ten uprights or zales.
Charcoal Burning
The principle areas for charcoal burning in England were The Weald, which lies between the The Thames basin and The English Channel, The Forest of Dean and The Lake District.
The production of charcoal involves stacking wood to form a mound, which is covered with turf or earth to prevent air entering the fire. A charcoal burn lasts for approximately five days with a further couple of days being allowed to let the stack cool down. 

The Ultimate, Plant Based, Recipe Cookbook
Charcoal burners lived a solitary life, in makeshift shelters, deep in the forest. There was constant friction between them and the authorities, who wanted the best wood for the construction of ships.
Charcoal was used in the manufacture of black gunpowder…….. by blacksmiths, as it generated intense heat…… and in the forging of iron. It was also used for medicinal purposes…..to clean one's teeth, to improve digestion and in the making of poultices.
This book has chapters on the heritage skills of earth burns, the enduring popularity of metal kilns and the future represented by the charcoal retort.
---

---
Coppicing
Another traditional forest craft is coppicing. It is a way of cutting down trees or shrubs to promote rapid regeneration, whilst maintaining a plentiful supply of wood for future generations.
A tree or shrub, often hazel, is cut down to ground level , which generates rapid regrowth of over a foot each week.
A tree will also live much longer if it is coppiced regularly, usually once every seven years.
Coppicing allows light to reach the woodland floor, which enables many native plants to grow.
Coppiced timber is often used for fencing.
Pollarding is often confused with coppicing, although the aims of these two forest crafts is completely different. Pollarding is the pruning of a semi mature tree to restrict its size.
This book provides detailed instructions on how to produce many kinds of woodland products from besom brooms, firewood and charcoal to more challenging items such as hazel hurdles and coracles.
The Forestry Commission in the UK have produced a short video to explain '

What Is Coppicing

'.
Trug Making
Trugs or wooden baskets were originally made of Ash, although today trugs are crafted from Sweet Chestnut and Willow, which are more pliable.
Sussex on the South East coast of England was the principle home of trug making. Originally trugs were made by farmers, but today skilled craftsmen have taken up the challenge.
Coppiced Sweet Chestnut is cleaved using an axe or froe to form the handle and rim. The cleaved timber is held in a shaving horse whilst it is smoothed with a drawknife.
The wood is then steamed to make it more flexible, bent around a former and nailed.
The boards are prepared, soaked in water and nailed into the frame.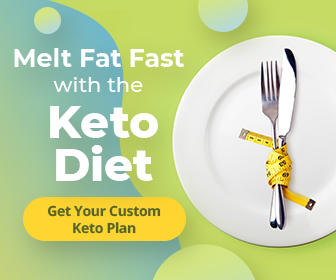 Wheel Making  
A wheelwright was a much respected craftsman in the days when every means of transport needed a wooden wheel.
Their importance was recognised in 1670 when The Worshipful Company of Wheelwrights was incorporated as one of the Livery Companies in the City of London.
The timber used in a traditional wooden wheel is Elm for the nave, Oak for the spokes and Ash for the felloes.
The making of a wooden wheel had remained the same for centuries. This was about to change when during the industrial age, iron plates or strakes were replaced by a solid iron tyre custom made by a blacksmith.
There is no better way to learn how a wheel is made than by watching a video…..  Wooden Wheel Making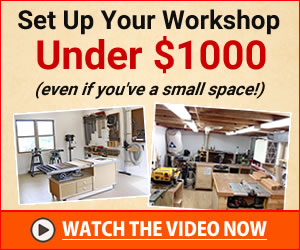 There were so many other businesses, like tanning and ladder making, which relied on wood from the forests to make their products.
There are many short courses available where you can learn about every conceivable forest craft……
You may be interested in reading my posts on…..
or
Wood Crafts – A World of Exciting Hobbies and Opportunities