Garden Games For The Whole Family
Garden games are a great way to bring the family together.
Summer will arrive eventually, so lets prepare to make the most of the great outdoors.
Here are my ideas for garden games and activities for the young and the young at heart.
I have shown links to the source of the photos and, wherever available, a link to detailed instructions on how to make the game.
Lawn Dominoes
dreamlittlebigger.com
Size of dominoes   6″ x 1″   Number of dominoes 28

Wood….. 4 no. 8′ boards  6″ wide   2″ deep (Allows for wastage)

Cut into 28 No 6″ lengths, sand the ends and stain (Walnut)

Make stencils to ensure the dots and centre line are applied accurately


You can find full details

here
---
Four in a Row
This game is not as easy as you may think. You have to continually plan ahead and revise your strategy when things go wrong.
You will find excellent instructions to build Four In A Row

here
---
Yard Dice
Cut 5 No. cubes of wood from a 4″ x 4″ post

Sand the sides thoroughly

Stain. paint or leave the wood natural….the choice is yours

Use a circular foam brush to apply the pips

A real dice will provide a guide…..
---
Jenga
Purchase 5 No. 8′ long 2″ x 3″ boards and cut into 54 No. 71/2″ lengths

1 No. 10′  long 1″ x 8″ board will make a storage box which doubles as a stand.

Sand each block using a belt sander if possible.

Paint the blocks, wait until dry and then apply a clear wax to stop them sticking. The colour of the paints used for the these blocks was pure white, real teal. pimento, paradise sky and cherries jubile.

Full instructions can be found

here

---
Ring Toss also known as Quoits

Cut 18″ square board into a circle

Cut 7/8″ dowel into 4 No. 11″ lengths and 1 No. 13″ length


Drill five 7/8″ holes in the board and paint to your own colour scheme

Make the rings of  1/2″ nylon rope cut into 12″ lengths. Wrap with coloured duct tape 

Full instructions can be found

here
---
Wendy House
Although you could go out and buy a brand new shed. why not purchase one on eBay or tittivate one you already have, Take a look at brand new wendy houses on the net for inspiration.

Marble Toss
This is a very simple game to make if you follow
these instructions
The lettering and numbers have been created using a Dremel Fortiflex

---
Kubb
These are the game pieces required to play Kubb….
1 No. King Kubb       4″ x 4″ x 12″ long
10 No. Kubb blocks       23/4″ square x 6″ long
6 No.    13/4″ dia.
x 12″ long
4 No. dowels    3/4″ dia  x 12″ long
For full instructions on how to make these pieces click

here
The rules for Kubb can be found

here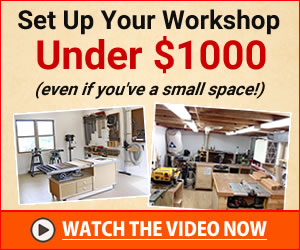 ---
Seesaw
Do make sure that your seesaw is safe for your littleuns to use. Only use the best quality wood, which has been pressure treated to resist rot.
Place the seesaw on a firm base, either a concrete pad or thick paving slabs.
Comprehensive instructions on how to construct a seesaw can be found

here
---

The Ultimate, Plant Based, Recipe Cookbook
Mini Skittles

This is a straightforward build……there is a little bit of cheating as you may have to buy 10 unfinished wooden bowling pins.
A cutting list and comprehensive instructions are available

here
---
Swing
This swing is great fun……….ideal for a young lady who loves horses!
The body of the horse is made from a small. upcycled cable reel and you will have to source a second hand child's saddle for the seat.
You will have to draw upon your creativity to make the head from a thick piece of plywood.
Plinko
Comprehensive instructions on how to make a Plinko board can be found

here
After making the board you will have to decide what to use for the counters. They could be checkers as used in draughts, washers or even golf balls, especially if you plan to cover the front with a clear sheet of plastic.
---
Tree House
The design of your tree house will have to adapted to suit the trees you have available. Less bracing will be required if you can use 2 or 3 trees for support.
Don't forget that the trees will grow, so you may have to alter the support bracing and the floor as time goes by.
Comprehensive instructions to build this tree house can be found

here
---

Train Your Hip Flexors…Your Body's Most Powerful Muscle
Slide Tower

You will have to purchase the slide. Look for 'Childrens Large Freestanding Wavy Garden Slide' on Amazon.
Full step by step instructions for the construction of the slide tower can be found

here
Enjoy having fun with your garden games.
You may like to read some of my other articles……