History and Overview of Pinterest
Pinterest Pins and Boards are at the heart of this social media/search engine platform.
So I will start by sharing with you what I have learned about Pins and Boards whilst building

'My World of Wood Crafts'

.
Before we discuss Pins and Boards in detail, lets take a look at the background to Pinterest.
History……. Conceived in 2009. Launched publicly in 2012
Status,,,,,At present (October 2021) Pinterest is an independent, listed Company, although several companies have considered acquiring it.
Primary Audience Demographic……… US, Canada, UK, Australia, NZ
Size of membership…….478 million active users in March 2021
Gender……… 70% female, but the male audience is increasing
Most popular subjects……..Fashion, Sports/Outdoors, Health/Wellness and Beauty, Travel.  Home Decor
Why do people visit?…….Pinterest is primarily a visual search engine for inspirational creative ideas and innovative products.

Pins and Boards
Pins have several uses……
A shop front for your own products 

Funnelling visitors to your website

Points visitors to 'How to'….tutorials and videos.

A shop front for third party products from which you can earn affiliate commissions
Let's follow the actions of a visitor to Pinterest. They will be searching for a particular product or subject using specific words or phrases (keywords).
So you need to identify the keywords they might use in order to find your pin and board and include those keywords in your titles and descriptions.
There are many free keyword search tools out there, which suggest a range of keywords you can use……sites like

Jaxxy

and

Wordtracker.
Another way is to use Pinterest's search facility. Enter your keyword (in this case barrel furniture) and a large number of relevant pins will be displayed. Within these pins there will be a list of 'related searches' and 'shop for similar' suggestions.
These words or phrases have been used by visitors to search for the keyword you entered. You can use these words in your description to point visitors to your pin.
You can also use a hashtag at the end of your description, which will point the search engine crawler to your pin.

The Ultimate, Plant Based, Recipe Cookbook
All about Boards
The first step in creating a board is to design and publish a pin. On clicking 'Publish' a dropdown menu will appear listing your boards. At the bottom of the list will be 'New board', which you click on to create your board.
Your boards and pins should be laid out in a way which facilitates a search.
On my Pinterest site I have listed my boards in alphabetical order using the initial letter of the board. This approach is shown below or to see the complete page you can visit my summary of boards.
Alternatively Pinterest enables you to assemble boards into sections as explained below.
If you want assistance with any aspect of Pinterest, then you can use their 'Get Help' facility. Click on the arrow next to your profile picture to open the dropdown menu and click 'Get Help'. 
For example, if you want to know how to set up 'Sections', just type 'How do you set up Sections' and it comes up with the following…..
You can change the images of a board cover by clicking on the cover and then on the pencil icon.
Design of Pins
Pins must be designed to entice visitors to click on YOUR pin rather than the many other pins competing for their attention.
How is this achieved? Here are a few ideas.
Through the size of the pin. Research has shown that pins 1000 pixels wide by at least 1500 pixels high attract the greatest number of clicks.
Not all images lend themselves to this size of pin, but you can fill the empty space top and bottom with a background colour. Don't leave these areas plain, but use large, bold text to promote the product.
---
Try to use a 'hook' on a pin to entice the visitor to click through. This can be achieved by offering a freebie, such as a tutorial, from which they can gain valuable information.
I use Canva 

to design my pins. They have a free option or you can pay £10-99/month (free for the first 30 days) for the Pro version, which has many additional features…..huge choice of templates, stock photos, videos, audio and graphics.
If you are new to Canva you might like to view this tutorial video…. How To Use Canva For Beginners
I hired a talented artist from Fiverr to create a series of images (see below) to illustrate various woodworking activities.
These images can be used to create promotional pins using Canva.

---
Managing Your Pins
You can repin other peoples' pins or create your own pins.  Here are some suggestions on how to develop a board into becoming an effective sales tool.
Pinterest will show you a large number of pins, which you can pin to your boards. It is tempting to repin everything you see…resist the urge….be selective by asking yourself…..
Is the content relevant to this board?

Does the pin offer value to the visitor?

Is it the optimum size?

Is the image of good quality and the text bold and eye catching?
You should pin around 30 pins a day, of which 5 pins should have been created by yourself. Ideally you should spread your pinning over the course of a day by using sites like

Tailwind

or

Buffer

to schedule your pins.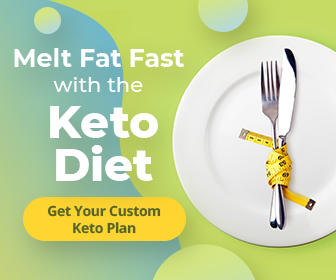 The pins which you create should always stay at the top of a board where they are more likely to be seen. This can only be achieved by routine maintenance…..dragging and dropping your pins to the top of the board. 
Pinterest would prefer you to direct visitors to your own website rather than to the websites of companies who offer affiliate commissions. If you set up a marketing campaign, which sends large numbers of people directly to affiliate offers, you will almost certainly be banned from Pinterest.
Not all pins are created equal! Some pins will be opened many more times than others……you need to know which pins are opened most frequently, so you can concentrate on promoting and monetising them.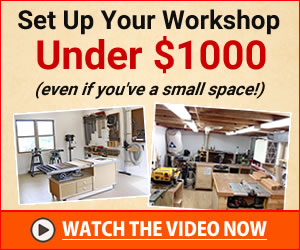 There are a couple of ways to determine which pins are getting the most hits. Firstly you can visit your notifications (the bell icon in the menu bar) to see who has saved which pin.
---
Alternatively you can open the summary of pins on each board. Pinterest has recorded the number of impressions, saves and outbound clicks each pin has received.
There is nothing worse than seeing a product featured in a pin and being unable to locate where it can be purchased. To overcome this frustration you should include a picture of the product, with a link, on the page of your website to which the visitor is directed.
As an illustration take a look at my Pinterest board featuring wooden toys. Say you are interested in the rocking horse.
---
You click on the image followed by the URL to open my website page featuring toys.
---
Scroll down and click on the rocking horse and you will taken to Etsy's page where you can buy it.
---
Analytics
Discussing analytics is beyond the scope of this post, suffice to say that Pinterest provide a large amount of analytical information on the performance of your pins and boards
As an example, look at

the statistics 
provided for the pin featuring a rocking horse mentioned above.
You may pick up some ideas by visiting my Pinterest site….it's not perfect but in a continual state of improvement!
I hope you have found this post on Pins and Boards useful. Do share this post with your friends and add any comment below.
Other posts I have written on Affiliate Marketing include…….