Intarsia uses different shapes, thicknesses and species of wood to form a mosaic like design with a 3D effect. The grain and colouring of various woods are used to create the picture or pattern.
The pieces of wood, which are cut out with a scroll saw, interlock tightly together.
Quality Wellness Products at Affordable Prices
Also An Outstanding Business Opportunity 
at

History of Intarsia
---
The art of Intarsia probably originates from East Asian ivory and wood inlay work. It spread to Islamic North Africa with the first Intarsia in Italy dating from 1430.
This amazing self portrait. which was created by Antonio Barili in 1502, is made from pear, walnut, maple and palisander wood.
Sadly it was destroyed during the Second World War.
Intarsia started to become popular in the United States in the 1970s, probably with the advent of the scroll saw.
How a Intarsia Picture is Created
Whilst researching Intarsia I came across a series of six excellent videos made by Bob Bloodworth.
Bob has kindly agreed to the use of his videos in my article. You may like to visit
h
is website
where you will find free scroll saw patterns and video tutorials on scroll sawing and Intarsia.

This post features six of Bob's videos interspersed with books on Intarsia and inspirational Intarsia artwork.
All of the books can be found on Amazon.
The tutorial features the way in which Bob created a seashell. You may like to look at
his intro
his
Part 1 of 6

0.00 Introduction
2.13 Securing the pattern
4.04 Numbering the pieces. Arrows for direction of grain
5.13 Tracing the first piece
Magnificent horse's head
'Intarsia Woodworking Projects' 21 designs and full size plans with expert instruction for all skill levels…..beginner, interrmediate and advanced.
---
Part 2
0.00 Discussing the choice of wood
2.06 Grain of the wood
4.08 Applying the pattern
5.25 Type of blade and discussing the cuts
6.40 Cutting out the first piece
---
A beautiful abstract design
---
'Big Book of Intarsia Woodworking'
37 projects, explanation of techniques, selecting wood, patterns for animals, birds, nature….
---
Part 3 
0.00 Intro to types of cuts
1.48 Critical Cuts
4.41 Non Critical Cuts
5.07 Segmentation Cuts
7.46 Veining Cuts
Goldfish and butterfly projects for beginners.
Various techniques explained
Projects split into three levels of difficulty
130 pages
---
King Leo
Much loved chow husky cross
Part 4
0.00 Numbering the pieces
1.45 Taping down piece 1
2.25 Outlining piece 2 onto tracing paper
5.03 Highlighting critical cut
5.48 Checking saw blade before cutting
7.10 Cutting piece 2
9.52 Fitting piece 2 to piece 1
---
Includes how to choose the right wood, shaping and sanding techniques.
Step by step projects for Bald Eagle, Mustang and Moose.
Eleven additional patterns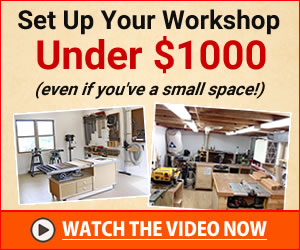 ---
Lovely cross made by Bob Bloodworth, your host on the tutorial videos.
---
Part 5
0.00 Identifying gaps
3.15 Planning path of saw blade
3.58 Choosing the size of blade
4.50 Preparing to cut
7.22 Cutting and reviewing gaps. Three passes of the saw
12,43 Final review of how pieces match
---
Powerful portrait of an old timer
---
200 great projects with detailed, step by step, instructions and colour illustrations
96 pages
Part 6
0.00 Cutting out remaining pieces
1.25 Tools required for finishing
4.36 Marking the wood
7.00 Discussing the use of the sander
9.36 Commencing the sanding
17.28 Gluing
20.24 Cutting and gluing backing board
22.10 Applying lacquer and conclusion
I hope Bob's videos will give newcomers to Intarsia the confidence to have a go.
Sources of Wood
Here are some suggested sources for wood
In the United States
If any UK readers would like to recommend a supplier, please leave a comment at the end of this post and I will include them. Thank you.
I have written two posts on scroll saws, which you may be interested in reading.
Quality Wellness Products at Affordable Prices
Also An Outstanding Business Opportunity 
at