Finding A Profitable Wood Craft 
Pyrography, Woodturning, Intarsia, Marquetry, Jewellery are all crafts which offer the opportunity of generating a supplementary income.
However many of these crafts do not create a worthwhile ROI (Return on Investment) both in terms of money and/or time spent.
---
LeadsLeap…The Outstanding Site Management System
So lets look at the potential of each of them……
Click on the image to learn more about that craft.
Woodturning
Pros  
High quality products which are useful and attractive
Can use recycled timber which is environmentally friendly
Cons 
Lathe is expensive to purchase
A dedicated workshop is required
---
Marquetry and Intarsia
Pros
Unique artwork which can command a high price
Cons

 
Takes a long time to make and cannot be mass produced. A lot of skill and patience required
No useful purpose for the product
*********************************************

Jewellery
Pros  
Needs very little financial outlay or workshop space
Cons 
Time consuming and requires a high degree of skill and experience
---
********************************************

Pyrography
Pros

Pyrography only needs a s

mall financial outlay
Wide range of affordable products which can be customised
Only requires small workshop space
The skill required can be learnt relatively quickly
Cons

You have to be careful about harmful fumes and burns
So I recommend that the best craft to take up to generate a supplementary income is……
---
This article is aimed at the complete beginner. More sophisticated equipment and techniques will be covered in a later post.
Maybe you're not a 'crafty' person but still need to supplement your income by working from home. If so I would recommend this excellent article, which describes seven ways of generating cash.
So what do you need to start a pyrography business

?
Pyrography Pen
There are two types of pen…..the solid tip and the hot wire tip. The former is cheaper and recommended for beginners. The latter is more expensive and is primarily used for shading.
Make sure that the pen you purchase is compatible with the power supply of your country……2 pin, 110V for the US and 3 pin 240V for the UK.
Recommended Buys for Beginners
Click on the image for further information

Walnut Hollow pyrography pen with variable heat control. 110V For use in the US
---
Weller WHK30 wood burning pen
230V Fo
r use in UK
Blanks
The best wood to use is basswood with willow and aspen as alternatives. Basswood is light in colour, readily available and has an unobtrusive grain pattern. 
Here are a couple of suggestions for the sourcing of blanks.
In the US
45
Wood Slices from Arteza
---
In the UK
All shapes and sizes of blanks from Turners Retreat
---
Other miscellaneous items
Pair of pliers to extract hot nibs

Carbon/graphite paper to transfer designs onto wood

Rest for hot pencil 

Fine sandpaper to prepare blanks

Scrap wood for practising strokes and testing the temperature of the tips

Watercolour crayons

Tape, 2B pencil. craft knife
Aerosol can of varnish to enhance and protect your completed work
Patterns
Here are three ways to source patterns…….
1. 
Draw the design yourself. Be inspired by referring to images in books and social media
2. Buy
a book on pyrography which includes patterns.


All of these books are available on Amazon.
Note 
The patterns in these books could be copyrighted, so you may not be able to use them for commercial purposes.
Transferring Patterns
There are three main ways of transferring your pattern onto the blank.
1. The Pencil Method
2. The Carbon Paper/Graphite Pencil Method
3. Heat Transfer Method
Here is

an excellent article

on this subject, which explains the methods far better than I can.
Burn Safely
There are several hazards to avoid when burning wood,….. principally from burns and fumes. The following guidelines should be followed to ensure your safety……
1. 
Remember not to touch hot metal tips
2.
Always use pliers to remove them
3, 
Work on a robust table
4.
Clamp the stand, on which you rest the pen, to the table
5. 
Always place the pen on the stand when not in use
6. 
Use dry, well seasoned. non toxic wood
7. 
Wear
 a P95 mask
8.
Use a fan to blow smoke and heat away from your face and fingers
9.
Wear thin leather gloves or rubber finger guards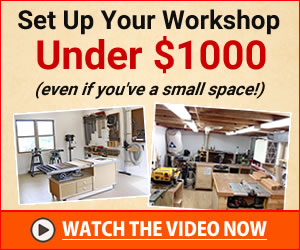 Using the Pyrography Pen
There is no better way to learn the art of burning than by watching videos and practising the various techniques yourself. These two videos are aimed at the complete beginner…..
There are many other pyrography videos on YouTube. Search other videos to fill in the gaps in your knowledge.
Adding Colour
You can use watercolour pencils to enhance your design. Always add colour after you have completed burning. 
The crayon can be moistened to blend the colours.
Take a look at this video……
---
Suggestions for saleable items 
---
---
Where To Sell Your Products
If you are just starting your pyrography business you may be tempted to promote your products on sites like Etsy, Not On The High Street and Facebook Market Place/eBay.
However, initially, I would advise you to sell your products locally using a number of different methods….fliers, local publications, shop windows, business cards…..
There are several reasons for this approach…..
Minimal delivery costs without the risk of damaging the order.

Face to face contact with the customer to discuss how your product can be customised.

No fees payable to intermediaries
Evan and Katelyn have made a video in collaboration with

Woodworking Edge

called

'

How To Sell Handmade Products'

which describes how they market their wares. You can visit their website here.
My

Pinterest board

on Pyrography has lots of original ideas and ways of applying different techniques.
You may like to read some of my other posts….