History of Pyrography
Pyrography dates back to the heyday of many of the world's great civilisations……The Egyptians, The Greeks, The Romans, The Nazca and Moche civilisations in Peru and the Han dynasty in China, where it was known as 'fire needle embroidery'.  
The word pyrography originates from the Greek meaning 'writing with fire'.
Less advanced cultures, like the Maoris in New Zealand, also practiced primitive forms of pyrography All they
 needed was a piece of wood, metal rods of various sizes and a source of fire.
Getting Started
Safety 
For your personal safety you must wear a mask with a rating of P-95 or higher.
Type of Wood 
The best wood to use if you are a beginner is basswood with willow and aspen as alternatives. Basswood is light in colour, readily available and has an unobtrusive grain pattern. 
Selecting a Pyrography Kit
My research has identified the following kits as best buys……
Best Overall Buy
TRUArt Wood and Leather Pyrography Pen Set ( Stage 1) with 21 different tips .
Dual Power Mode 30W and 15W
Click on image for more details
Best for Beginners

   

Artskills 53 piece Wood Burning Kit
Includes 10 different unique tips
Complete with classic and metallic watercolors.
Click on image for more details.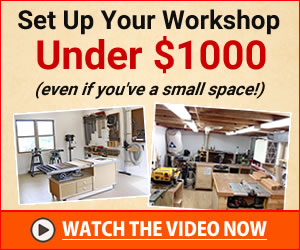 Best Budget Buy

Walnut Hollow pyrography pen with variable heat control
---
All of the burners featured above have a two pin plug, which is only suitable for use in countries with a 110V supply.
---
Wire Nib burners are the Rolls Royce of wood burning pencils. Although they have several advantages for complex designs, which require delicate shading, they are much more expensive than the solid nib burner. For this reason I would not recommend them if you are just setting out on your pyrography journey.
Pyrography Patterns
You can create your own patterns. or. if you are just starting out. it's a good idea to buy a book which includes tutorials and patterns. Here are four books to choose from. Just click on the image for details of each book.
---
---
Transferring Your Pattern To The Wood
There are three main ways of transferring your pattern to the wood.
1. The Pencil Method
2. The Graphite Pencil Method
3. Heat Transfer Method
I have discovered

an excellent article

on this subject, which explains the methods far better than I can.
Choosing the Right Tips 
The best way to learn the different effects you can achieve is by picking up your pen and trying out various tips.
Outline your design using an all purpose/universal tip. The same tip can be used for straight lines.
A calligraphy tip, as the name implies, is ideal for free flowing writing and curved lines.
An extra fine tip is used for detailed work, straight lines and tighter curves.
Adding Colour
You can enhance your design by adding colour using watercolour paints or watercolour crayons. inks or stains.
If you are just starting out you are best to start with watercolour crayons. Once you have applied the colour with a pencil, use a paintbrush with a little water to create a wash effect.
Always clean the paintbrush thoroughly before applying a different colour.
Sealing Your Work
Undoubtedly the best way to seal your work is applying polyurethane using an aerosol spray. Do not use a brush as it may make the colours run.
Pyrography In Action
Be inspired by watching these pyrographers creating their artwork….
---
Pyrography Artwork
Some striking artwork from Etsy…..
---
Happy Burning!   Happy Days!
You may like to read some of my other posts…….
Quality Wellness Products at Affordable Prices
Also An Outstanding Business Opportunity 
at