Our Selection Of Wedding And Christmas Gifts
The wedding gifts I have selected are mainly made from my favourite material…. wood.
Towards the end of this post I review the ways you can personalise products using a variety of techniques.
Charcuterie Boards
Select from five styles and gift sets, finished in different colours.
Personalised with a choice of ten options.
Made in Florida and dispatched to the UK.
---
Large Name Signs
Made from Baltic plywood and painted with high quality metallic paints.
Full range of lettering to enhance your venue.
Made in Canada and despatched to UK
---
Wedding Signs
Hand painted white letters using acrylic paint on a wooden board.
Wording can be changed to suit your wishes.
Could be used as a wall hanging after the big day.
---
World Map 
Striking wall hanging available in four sizes and three finishes.
Wooden flag push pins in the shape of planes, boats and a compass.
Record future travels in a unique way

The Ultimate, Plant Based, Recipe Cookbook
Family Tree  
Personalised family tree available in two sizes with up to twenty hearts.
The tree can have larger hearts and with paw prints to include dogs' names.
Handmade in the UK.
Wedding Photo On Wood  
Beautiful memento of the wedding.
Available in two sizes.
Printed on birch plywood so the rustic wood effect shows through.
Hand made in the UK.
---
Real Leaf Gold Earrings
These earrings are real leaves dipped in 18K gold leaf.
The leaves originate from the Rudraksha tree.
Ideal wedding gift for bridesmaids.
---
Gift Boxes for Groomsmen
Personalised wood presentation box with cuff links, tie bar and money clip, all with recipients initials.
Stainless steel or gold plated.
Great wedding gift for groomsmen.
---
Cheese Board
Laser engraved as requested.
Made from 19mm thick bamboo board.
Crafted in the UK
---
Keepsake Box
Choice of three different styles.
Add a personal message to the bottom or side of the box.
Made in the UK
---
Beer Flights 
Available in two sizes and ten personalisation options including family name, date, phrase and quote.
Made in US and dispatched to the UK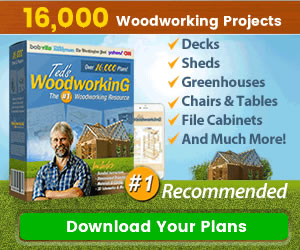 ---
Hexagon Shelf 
Available in eight colours.
Finished with refined Danish oil and sealed with wax.
Invisible wall hanging.
Hand made in the UK
---
Honeycomb Wall Clock
Made from high quality, sustainable bamboo.
Silent quartz movement
An eye catching, talking point
Handmade in the UK
---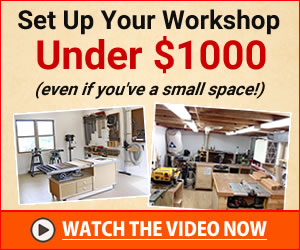 Six Pack Wooden Beer Crate 
Made from reclaimed, distressed timber and personalised with hand painted acrylic lettering.
Two sizes available for regular beer and ale bottles.
Made in the UK
---
Ways To Personalise Your Wedding Gifts
There are many ways to print words on to wood…..some ways are far better than others……here is a run down with the least 

satisfactory heading the list…..
Iron   

Although an iron is cheap and fast, it does not produce reliable results.

Acrylic Gel The backing paper is harder to remove compared with Acetone or Polycrylic

Acetone 

Clean and quick but images do not come out satisfactorily. OK for lettering.

CNC Laser 

Expensive and the images and lettering tend to have a brown tinge depending upon the type of wood used.

Polycrylic 

The recommended option. Prints a dark crisp image and lettering for the cost of a tin of polycrylic. 

How To Use Polycrylic
Paint the Polycrylic, a water based polyurethane, onto the wood using a small brush

Place the paper with the image on it, face down, onto the wood  block. Smooth down the paper, ensuring all the air bubbles are removed. Then put it on one side for an hour to dry.

Dampen the backing paper, which is then removed using a stiff toothbrush. Keep the backing paper damp to facilitate removal.

Finish with a lacquer
The preceding instructions have been taken from

this video

.
Here is

another video

which shows you how to transfer photos on to wood.
There are three other ways of personalising gifts….. pyrography, stencilling and carving. Take look at my post
Get even more inspiration for new woodworking projects by visiting my

Pinterest boards

 


---