Woodworking alphabet starting with….
M……..Marquetry
In Europe wood veneers were being used to decorate church furniture
and panels in Italy from the 11th Century, with particularly fine examples being created in Sienna and Sorrento.
In France marquetry became extremely popular during the reign of Louis XIV.
Andre-Charles Boulle, a master craftsman, who worked in the royal workshops, used a variety of materials…..brass, silver, tortoise shell, pewter, ebony….to create exquisite marquetry.
N……….Natural Wood

One of the most attractive characteristics of wood is the huge range of natural finishes that wood offers.
Different colours and grains have been used by furniture makers and craftsmen to create beautiful marquetry and intarsia artwork.
There are three different types of grains…….curly, flat, and straight..
Each year a new growth ring is added to the trunk of a tree.
These annual rings are sawn through when lengths of timber are being prepared, which reveals the grain of the wood.
The  nature of the grain depends on the way in which the tree is sawn.
One of the most sought after figured woods is burr walnut, which has been used for the shelves on this Victorian Corner Whatnot.
---
O………Oil
Wood oils are used to finish and protect wooden furniture, whilst enhancing the grain.
The oil is micro-porous, which enables it to penetrate the pores of the wood. The oil dries in the surface grain to provide a durable, weather resistant surface.
Teak oil is ideal for use on hard woods and garden furniture, and will refresh wood that has become dry from exposure to sunlight.

P…….Pyrography
The word pyrography derives from the Greek meaning 'writing with fire'.
You can create beautifully intricate designs on your woodworking projects using this method.
A professional grade pyrography kit costs around £110 and there are many free stencils available online.
Take a look at this stunning, time lapse, video of a Mandala design created by Brenda Wilkie with thanks to Woodworking Edge
---

---
R……….Routers
Routers can be divided into two categories: fixed base and plunge base. On a fixed base router, once the bit is in and the base is locked, the bit is in a 'fixed' position, meaning its depth is set and will stay set.
On a plunge base router, the bit can be locked in the router, then plunged in and out of the material.
A router is used to give a piece of wood a particular shape, so it can be joined to another piece of wood. For example you can make tongue and groove or mortise and tenon joints using a router.
S……..Scroll Sawing



There are two things you will need before you can start scroll sawing…..a scroll saw and patterns.
Your scroll saw should have an inbuilt light, dust collector and have a variable speed control as standard. Make sure you can use flat end blades.

You can source your patterns in three ways…..buy a pattern book, search for free patterns on Pinterest or design them yourself.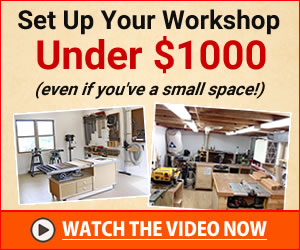 T……..Treen
The literal definition of Treen is "of a tree" and refers to small handmade functional household objects which are made of wood.
Tonbridge ware was especially popular in the 19th century for needle cases and similar accessories and was imitated extensively.
Other examples of collectable treen are 19th Century wooden boxes, turned bowls, salt and pepper pots, needle cases, egg cups and tea caddies.
---
U……….Undercoat
Many projects need protecting either with varnish or paint. Two or three layers of paint are normally required before applying the top coat……a primer, a sealer and an undercoat.
a primer, which is applied to bare wood, provides adhesion for subsequent coats.

a sealer makes the surface non-porous

an undercoat fills any minor imperfections, thus providing a smooth, even surface for the top coat.
V………Veneers
Wood Veneers are used for two historic wood crafts, marquetry and intarsia, which I have discussed in previous posts.
There are many reasons why figuring is found in different woods. The most common 'blemishes' are shakes, spalts, burrs and curls.
Shakes – cracks that develop in living trees, particularly chestnut

Spalts – caused by partial decay in beech and American maple

Burrs – occurs where the tree sends out numerous dormant buds

Curls – point where the main stem divides evenly into two branches
To learn more about figuring in different woods

visit this site



---
W………Whittling
All you need to take up this absorbing hobby is a knife and a piece of wood.
Wood….
to begin with choose a straight grained wood, such as basswood or balsa. Just make sure it has no knots.
Knife…..
traditionally whittlers used pocket knives, but nowadays you can purchase speciality whittling knives. Whatever you choose make sure it's sharp.
Visit
Pinterest
to find inspiration for your whittling projects.
X, Y, Z………..

any ideas?